Let's start by congratulating Lazada on its tenth anniversary. On this important day, Tronsmart also offers many offers to celebrate such an occasion. Well, let's see what Tronsmart offers us this year!
NO.1 Tronsmart T6 Mini 360°Surround Sound Bluetooth Speaker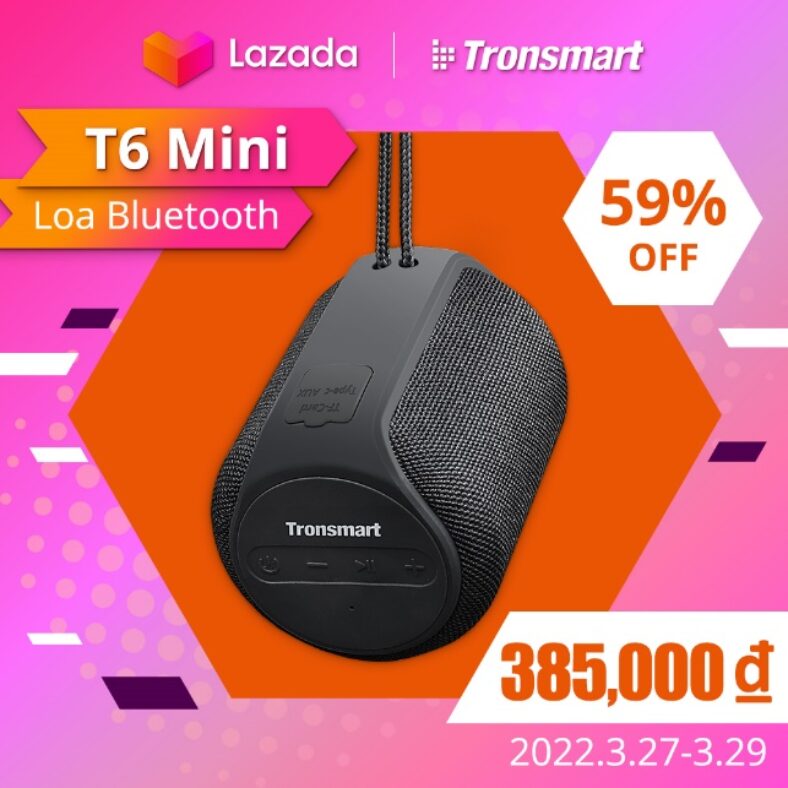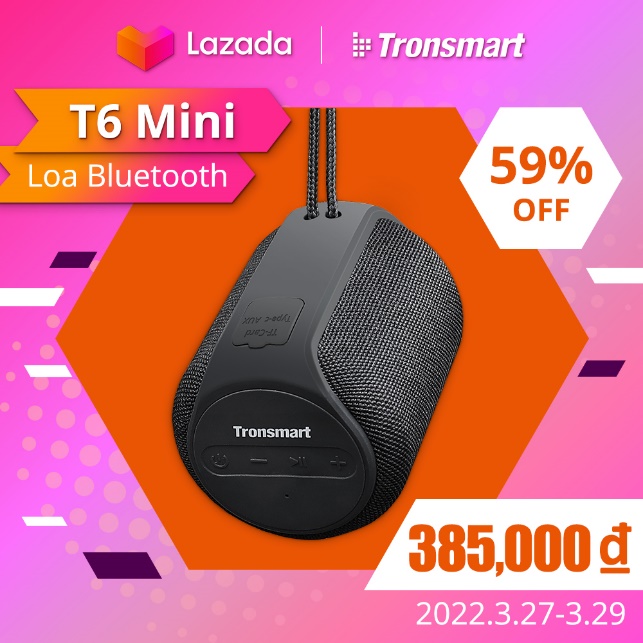 Tronsmart T6 series speakers have already become widely known. People have said, "If you want to buy a speaker, but cannot afford a JBL, then choose Tronsmart". Yes, Tronsmart speakers have been ranked as one of the five brands according to GFK(The world authoritative research agency)  report. Tronsmart T6 mini inherits the similar design as the best-seller T6. The round shape allows T6 mini to provide 360degree surround sound.
The palm sized speaker can output up to 15W power and produce exceptional deep bass. True Wireless function provides you the amazing stereo sound. With the lanyard and IPX6 waterproof, you can take it anywhere. It's the best choice for outdoor enthusiasts. 24 MONTHS standby time! Never worried about charging! 24 Hours play time gives you the whole day and night joyful time. Today for Lazada, it costs only 385,000 ₫! If you like to listen to music when you go out, then take it!
 Link: https://bit.ly/VNT6MINI
No.2 Tronsmart T2 IPX7 Waterproof Bluetooth Speaker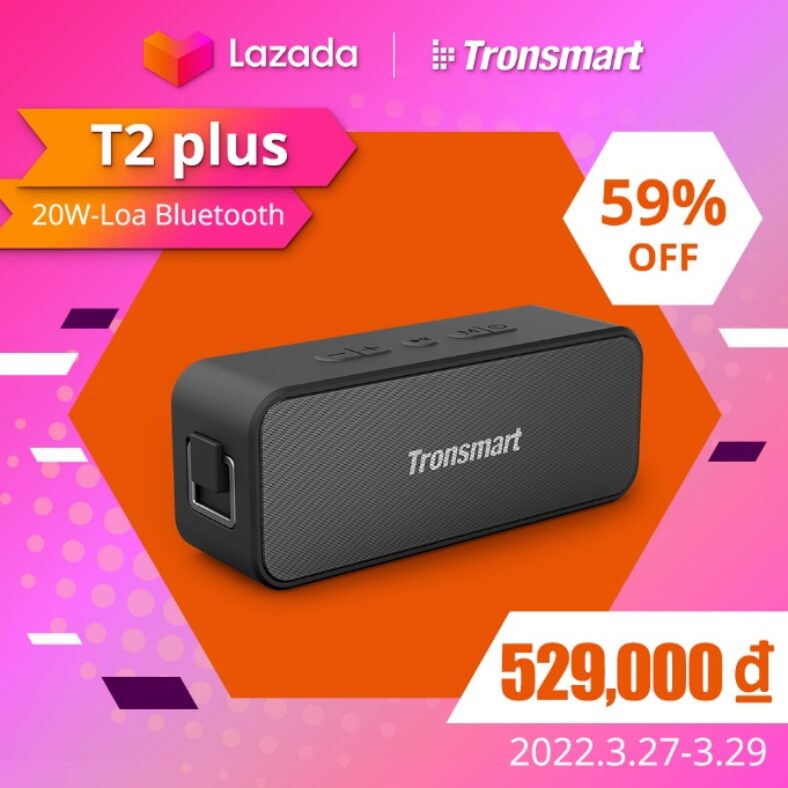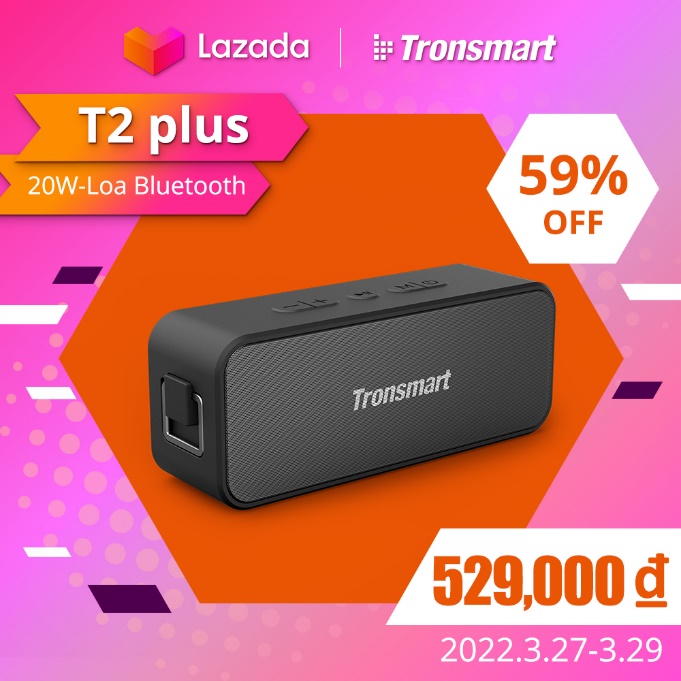 Equipped with the latest technology including Bluetooth 5.0& USB-C, T2 Plus is engineered to deliver deep bass and punchy sound in a compact size. 20W of deep bass and punchy sound delivered from dual full-range speaker drivers and a passive radiator. IPX7 fully waterproof allows you to throw into whatever beach or pool. Up to 24 hours playtime let you listen to 500 songs on a single charge. True wireless stereo sound mode gave you double fun. It also supports NFC seamless connection. Such a wonderful Bluetooth speaker only costs 529,000 ₫!
Link: https://bit.ly/VNT2Plus
No.3 Tronsmart Mega Pro 60W Bluetooth speaker for home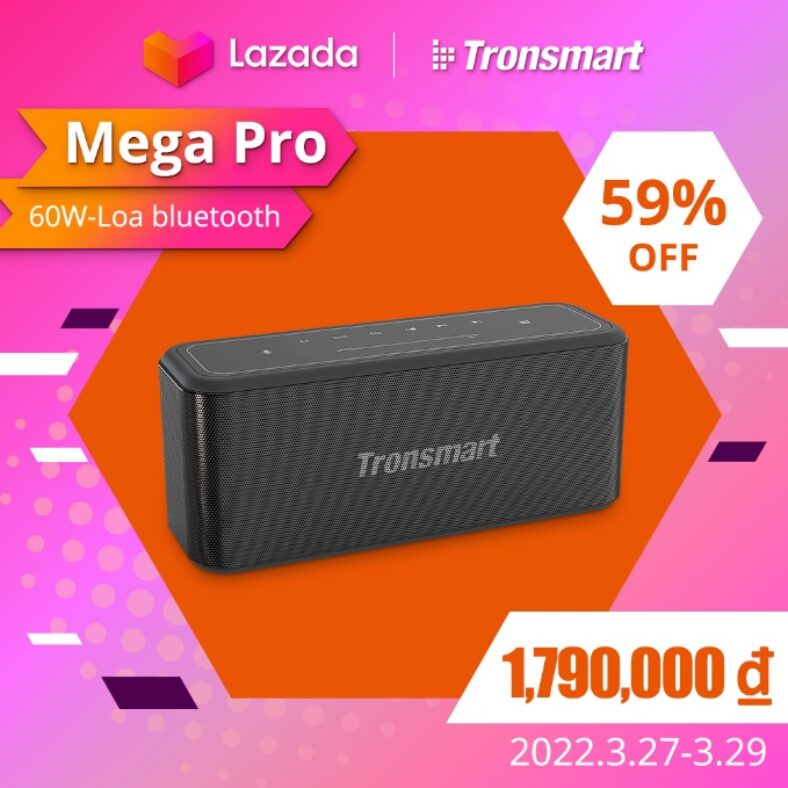 When comes to indoor Bluetooth speakers, Mega Pro satisfies all your music needs. Switch among three modes by pressing EQ button for catering to your musical taste. 60W output power is really amazing when you have a party at home. Pairing two speakers via advanced True Wireless Stereo technology for spacious 120W powerful 3D stereo sound which is promoted with 59% off on Lazaada. Hurry up to buy at 1,790,000 ₫ ONLY!
Link: https://bit.ly/VNMegapro
No.4 Tronsmart Bang Super loud 60W speaker for parties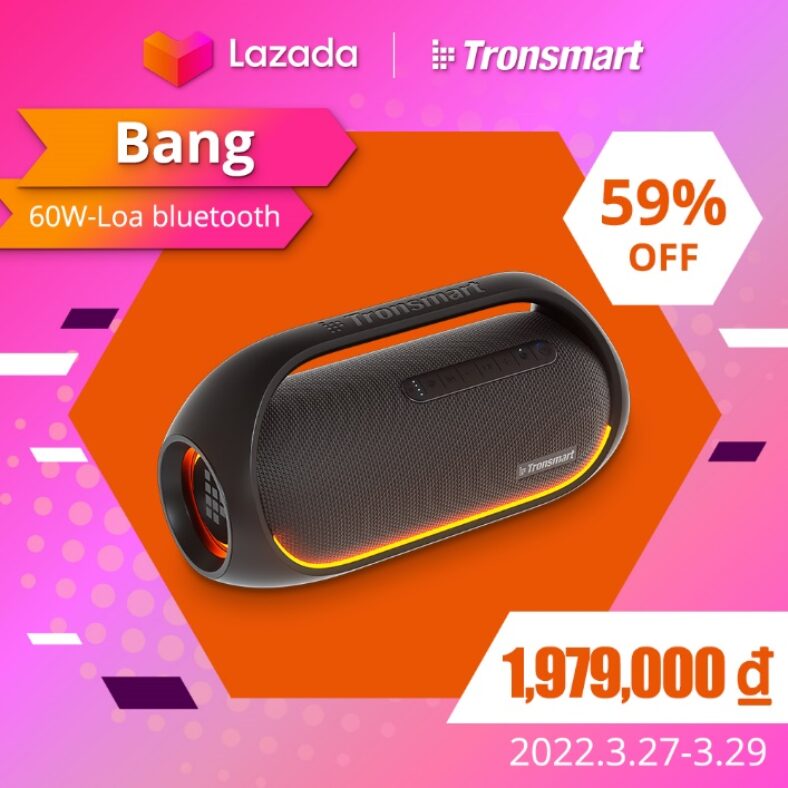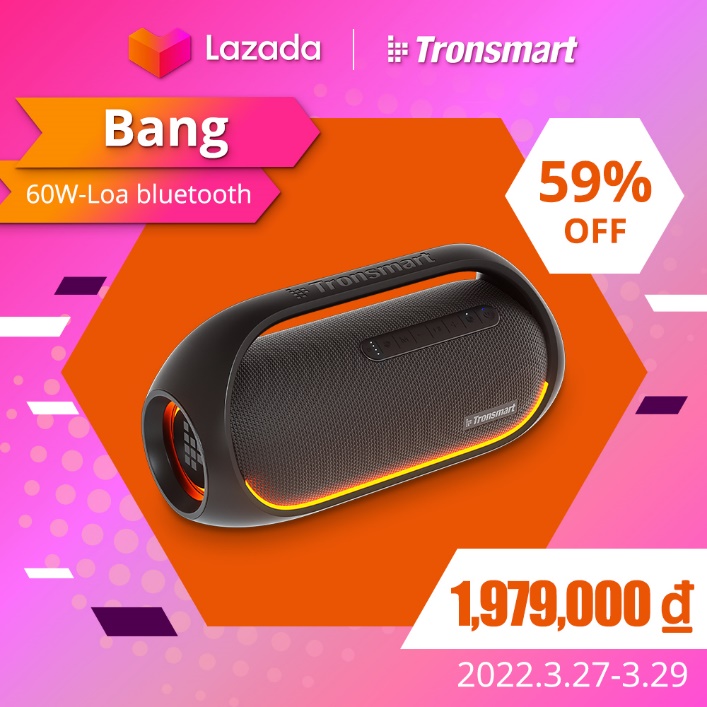 The Tronsmart Bang is an affordable 60W portable speaker that packs a lot of punch and can deliver nice stereo sound, via a couple of tweeters and two large woofers. Its powerful output allows you to have a big party. With its impressive size, it is a beast of a speaker with an inbuilt handle for easy transportation. The Bang produces an immersive, beat-driven light show using multi-colored LEDs that phase, pulse and shine to the music.
These also allow you to enjoy the ultimate ambience in a party. By taking advantage of an IPX6 water-resistant rating, Bang is capable of handling anything that comes it's way including being splashed with liquids as well as dust, snow and even rain.  It all caters the needs of outdoor activities, which is the best choice to bring it out. Now to have it for just 1,979,000 ₫!.
Link: https://bit.ly/VN-Bang
Thus, we recommend you could select based on your music genres. Add to cart now and prepare for these special offers! Please note that super sales last for 3 days ONLY! Enter the Lazada Tronsmart for more products in sale and grab the chance to participate in this activity!