Sometimes a person runs into the need for answers. This may be because their partner or spouse has grown distant or is spending a bit too much time on their phone. You may even find them visiting the store or market a few too many times. This can be a very tricky situation for one to find himself in.
In such a situation the possibility of a cheating spouse can exist and it becomes very important to find out whether or not that is the case or just suspicion. For suspicion will ruin a marriage just as easily as actually cheating will. For peace of mind or closure it is required to find answers.
There are a few ways to go about this answer business. The best and easiest way is through Spy apps like Spyier. With Spyier view all activity of a target phone, this will help you find an unfaithful partner and free you of uncertainty.
What is Spyier?
Spyier is an app which has gained many great plaudits from the likes of Digital Trends and PCMag over the past few years. The spy service has satisfied hoards of customers all over the world through constantly providing great results. The spyware app is completely legal and will work on most modern Android devices.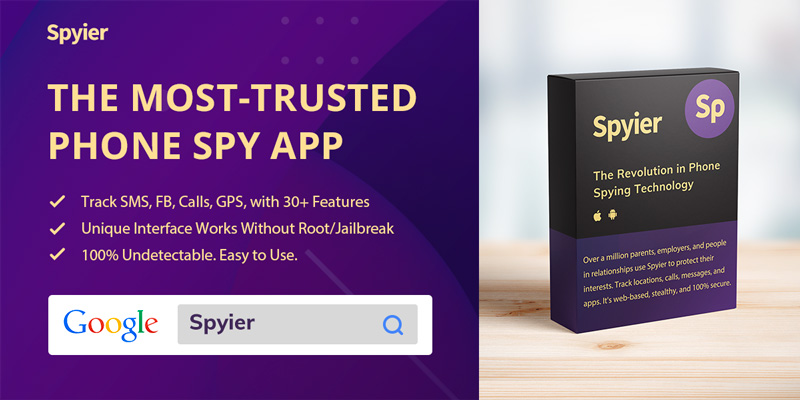 Spyier is a very special and effective app. The app is extremely easy to use and the best part in my opinion is the fact that it will work on any device remotely, without the need to jailbreak or root a device. So, you can use it without voiding the warranty or tampering with a device.
Spyier will allow you to monitor a device's location, monitor the SIM location of a device, you can read texts and even view call logs. So, the Spyier service is extremely well equipped to aid you in your quest to find out a cheating spouse or partner.
Some of the Fantastic features offered are:
Message View
Social media monitor
Location tracker
Geofence feature
View Call logs
Keylogger
And many more. One thing to note regarding the Spyier service is that it will require the target device to be connected to the internet. You will not be able to monitor if the device is offline and will have to wait for that to happen.
All of the great many features described above will enable anyone to catch a partner red handed or even save you from getting cheated on. You can alleviate the misunderstandings or confirm them easily. The app is very easy to use and will require no real technological knowledge to run.
How to find out cheating spouse with the use of Spyier for Android
The ability to Spy on anyone to find out a cheating spouse is extremely easy with the use of Spyier. Before you can jump right in, there is a very small and easy process which you will have to complete.
Step 1: The very first thing to do is to visit the Spyier website on any web browser on any device. After which you will have to make an account and provide the necessary details needed for that purpose. Then you will be asked to pay an amount for the subscription of your Spy package.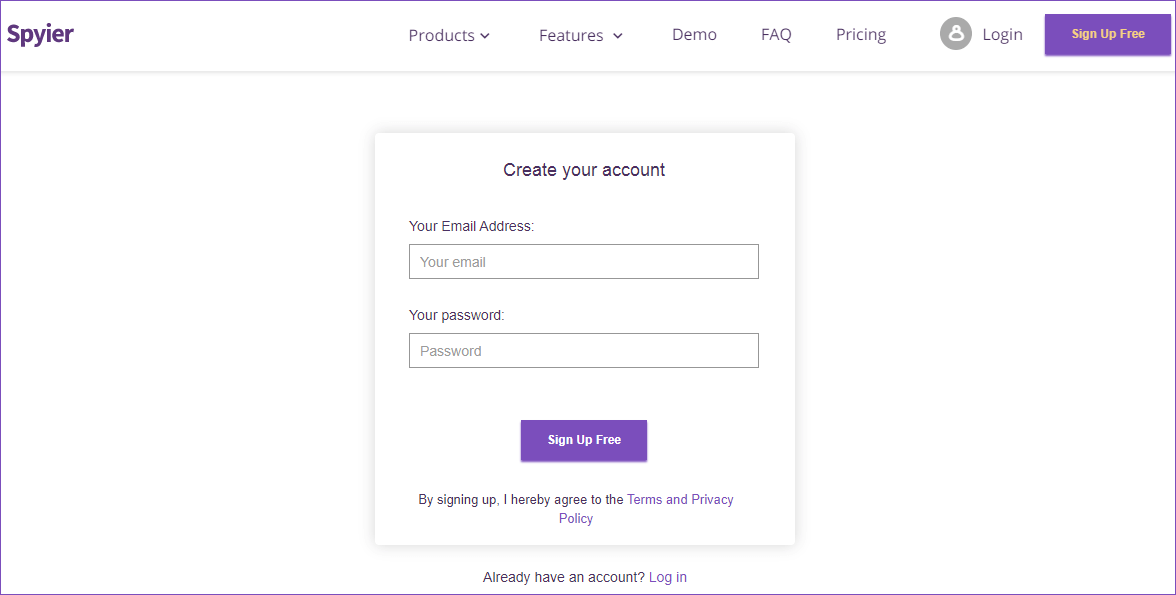 Step 2: Spyier works on both Android devices and even Apple iOS, so the procedure for both differs if you wish to later use it on iOS.
Once you have completed Step1 you will need to download and set up a very small 2MB file on the target Android device. This is crucial as no Service can spy on androids remotely without this step.
If you also want to spy on iOS you can do so very easily. Complete Step 1 and then just connect the target device's Cloud storage with your Spyier account by entering the Cloud storage's login details. iOS setup can be done remotely so that might be easier.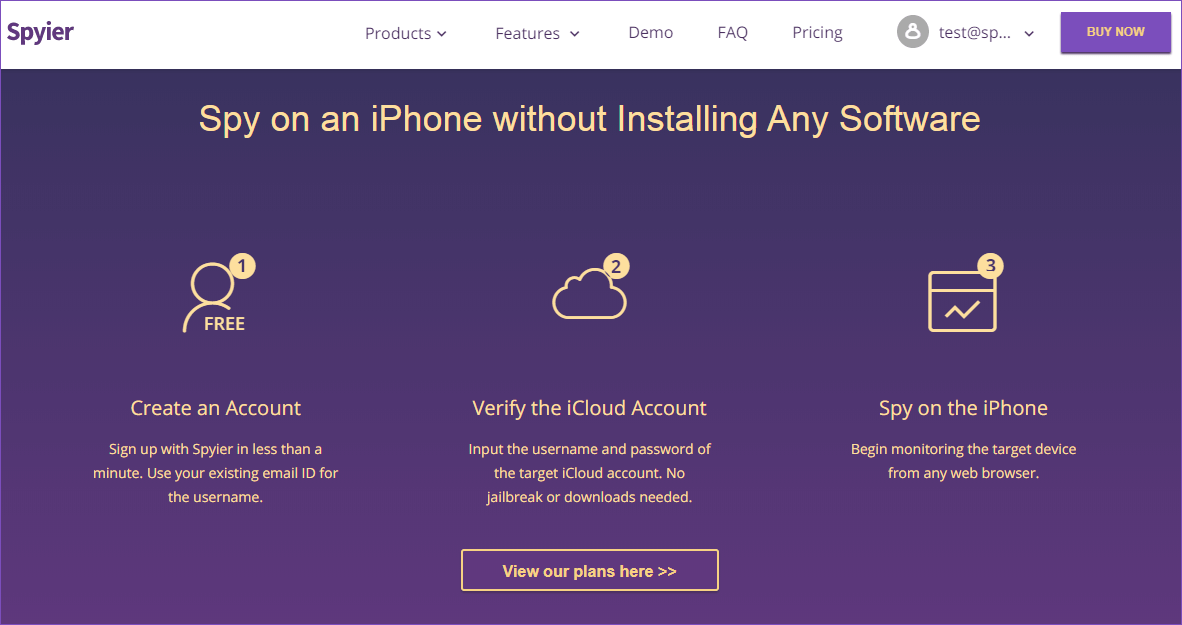 After the Steps above have been completed, the procedure will basically be fully completed. It might take about 2-10 minutes to start monitoring updates of the target device.
Step 3: Now your setup will be complete. It might take a few minutes for the Spyier service to start its tracking of all sorts of features. All you have to do is login to your Spyier account on any web browser from any device and you will get the real time monitoring of the target device at your leisure.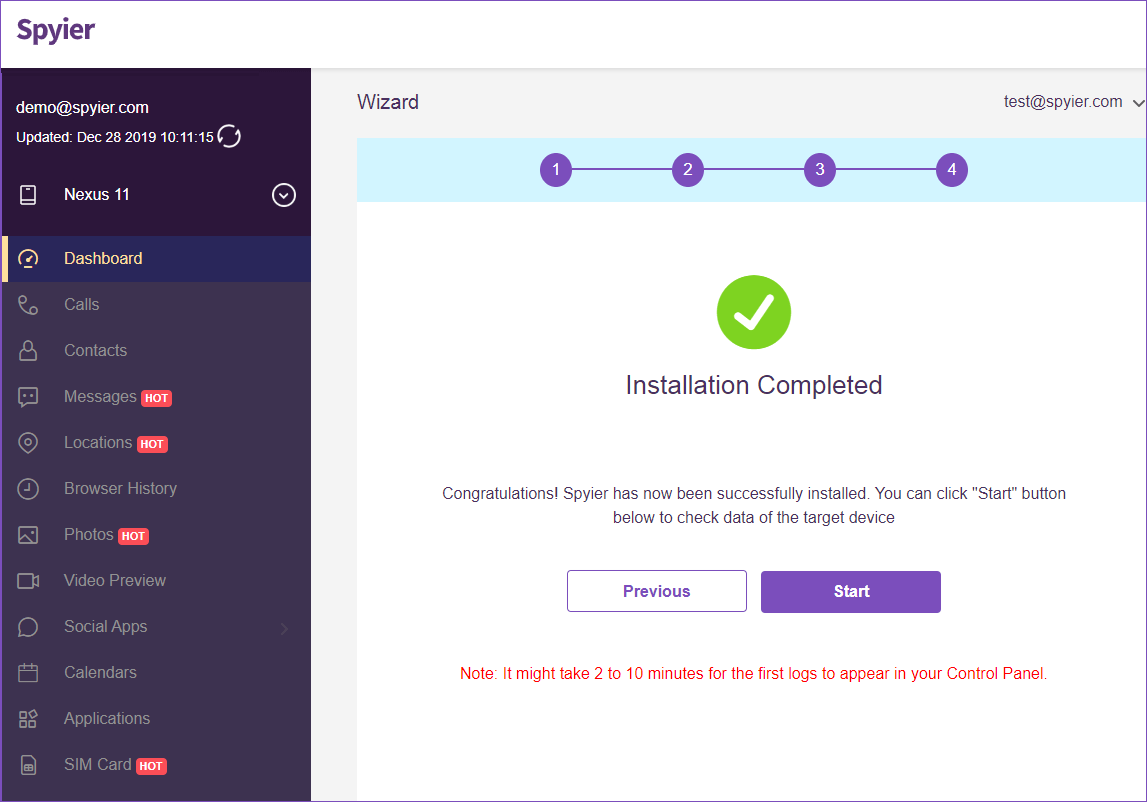 The app is easy to install and even easier to remove. For Androids all you have to do is to remove the file you installed and the job will be done. iOS can be removed remotely even more easily.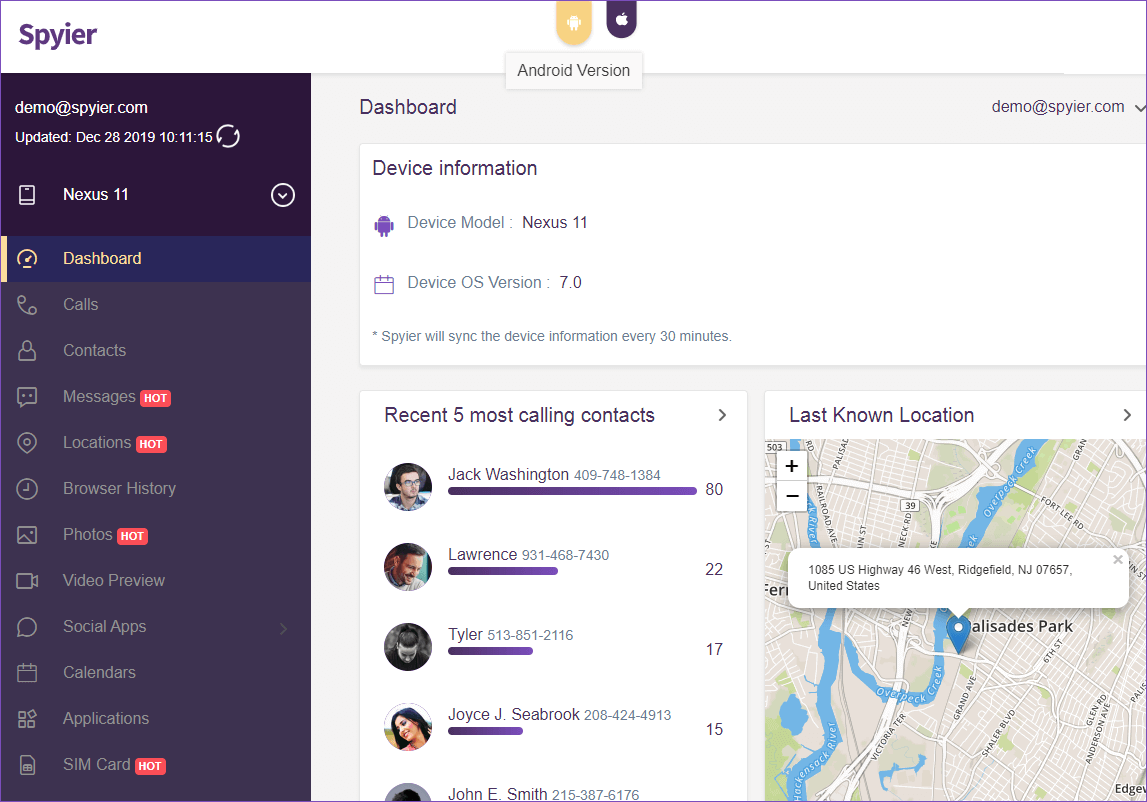 Now you can easily catch a cheating spouse. All you needed was access to their phone. Now you know all their secrets, who they hang out with, who they call and who they text. You can view almost all their Social media messages, Text messages, Call logs and event rack them to find them in the act.
Conclusion
With the use of Spyier, all your fears will be put at ease. If there was false suspicion it will be cleared and if you were right at least you won't be cheated on as you now can catch or get in front of you problems.
There are other competent apps out there for catching a cheating spouse, like Minspy but Spyier has its merits that can rank it as a better option. With Spyier view all the actions a partner takes on their phone, and deal with all problems before they might become too big and ruin your life and your livelihood.