Let's be honest – we all have accidentally deleted something from our computer in one way or another. You could have formatted a disk accidentally or might have overwritten some files. While the situation is quite common, there are limited ways to resolve this. In case if you have lost your video files like MOV or MP4, then you can use a dedicated tool to get your data back. The article will explore the working of a reliable MP4 recovery tool with a quick tutorial to use it as well.
[no_toc]
Check Recycle Bin/Trash on your System
As you know, there are different ways of getting your data deleted. Before you take any drastic measure, check the Trash folder or Recycle Bin on your system. When we delete a file, it isn't erased entirely right away. Instead, it is moved to Recycle Bin/Trash from where you can restore it. Though, if you have pressed Shift + Delete or have deleted a file from the Recycle Bin as well, then you need to use a recovery tool to retrieve it.
Wondershare Recoverit: The Recommended Audio and MP4 Recovery Tool
If you are looking for a reliable data recovery tool for Windows and Mac, then consider using Wondershare Recoverit. It can recover all kinds of data files and popular formats like MP3, MP4, MPEG, MOV, FLV, 3GP, and so much more. Therefore, the tool can be used as a photo, video, and audio recovery application. Recently, Wondershare has released a free version of the tool, which can recover a maximum of 10 media files of any size. To recover more than 10 files, a paid version (premium application) can be used.
Recoverit is a user-friendly data recovery tool that does not require any prior technical experience.
You can recover all kinds of media files like photos, videos, audios, etc. in every major format.
There is a provision to selectively restore your data by first having its preview on the native interface.
The data recovery operation can be performed on the system's internal drive, SD card, hard disk, pen drive, and other sources.
Apart from restoring data that has been accidentally deleted, it can also yield positive results in other scenarios like system crash, lost partition, corrupt storage, etc.
How to do MOV or MP4 Recovery with Recoverit?
As you know, Recoverit can be used to do video, photo, or audio recovery for free. Once it is installed on your Windows or Mac system, the following steps can be taken to do MP4 recovery.
Step 1: Select a target location
At first, you need to launch Wondershare Recoverit on your computer and select a location where you have accidentally deleted your data. It can be an internal partition or an external source.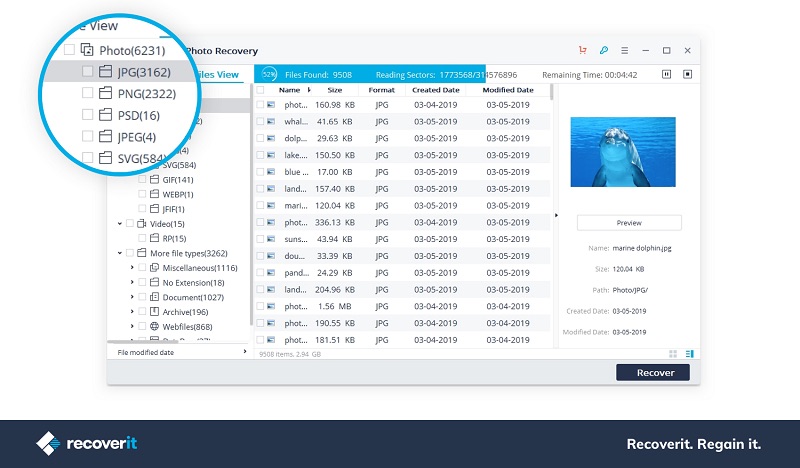 Step 2: Wait for the scan to be over
As Recoverit will try to extract the deleted content, you are recommended to wait for a few minutes. You can view the progress of the application and make sure it is not closed in between.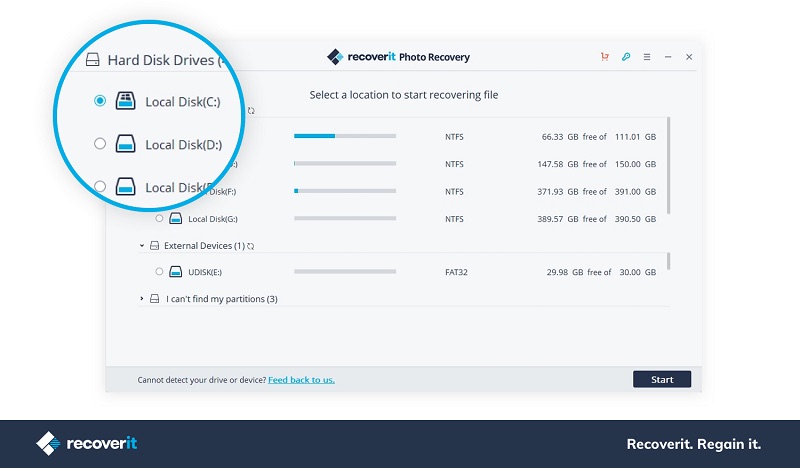 Step 3: Recover your MOV/MP4 files
In the end, the application will display all the retrieved content under different categories. You can go to the Videos section and view the retrieved MP4 or MOV files. Select the needed files and click on the "Recover" button to save them.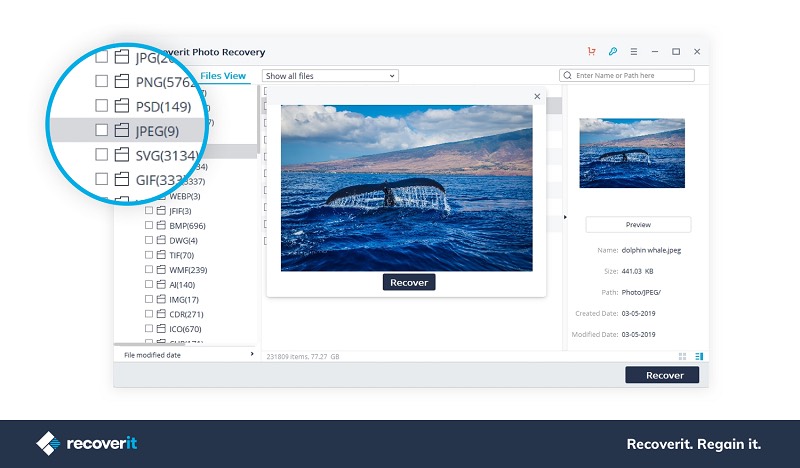 Conclusion
There you go! By following this quick tutorial, you can also do MP4 recovery on your system and get back the deleted videos. If you have deleted a few videos, then you can simply use the free version of Recoverit (that supports the recovery of maximum 10 files). Though, to recover more than 10 files, you can always upgrade to its premium version. It comes with tons of other features as well that will meet every data recovery need of yours.